FEATURES:
Can be easily fitted to hammer drills.
4 cutting edges.
4 flutes
APPLICATION:
For use in brick, masonry block, light concrete.
BENEFITS:
the 4 flute removes dust from the hole Quicker for fast drilling and long life
the 4 cutter head design operates with less noise and Produces less vibration while lasting about 50% longer.
HAMMER BIT LIST CROSS TIP
HAMMER BIT LIST CROSS TIP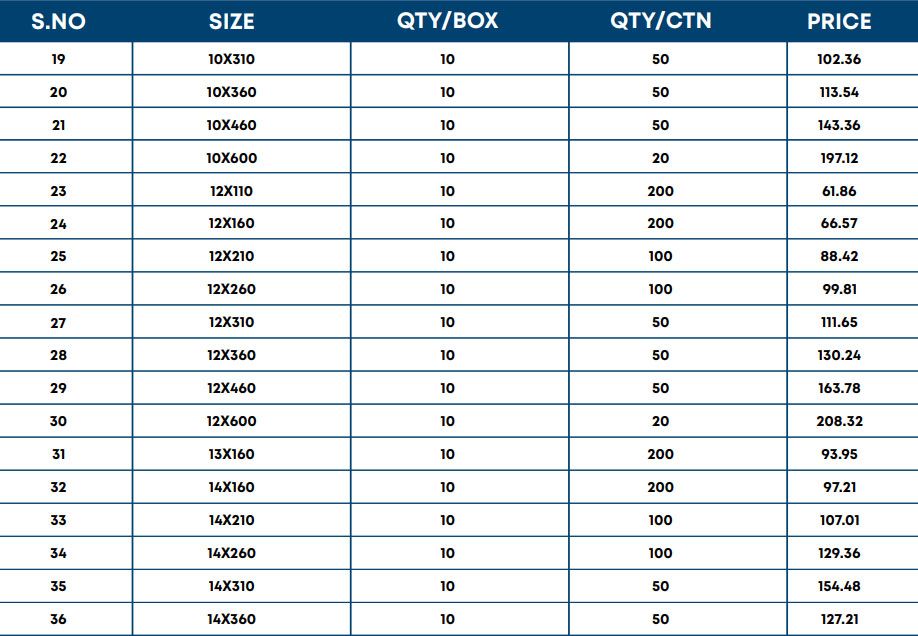 HAMMER BIT LIST CROSS TIP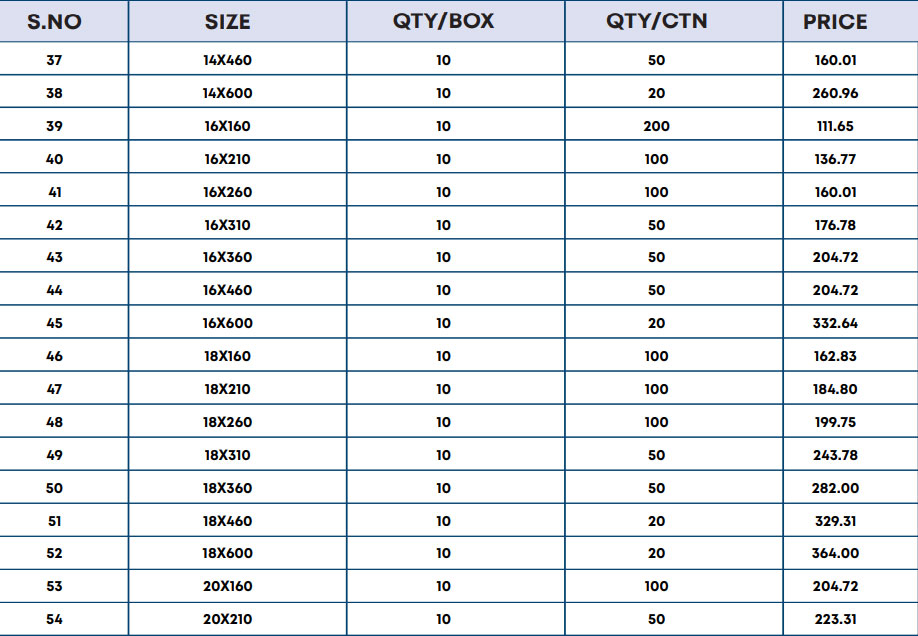 HAMMER BIT LIST CROSS TIP